Thanksgiving Entertaining Tips
Personalize your table setting!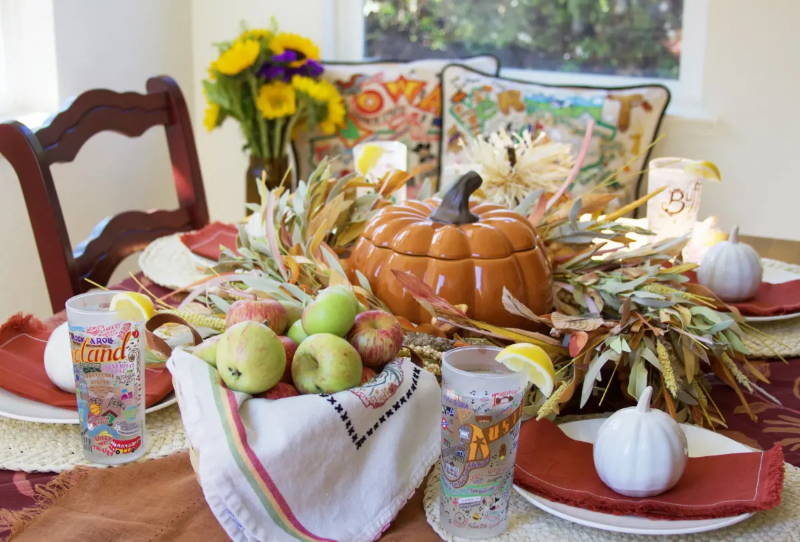 It's that time of year again... get ready to gather together at festive holiday dinner parties celebrating the season. Everyone loves a good dinner party theme, and it's even more meaningful and memorable when you personalize it. From the entryway to the fruit basket, we've got just the tips to wow your guests!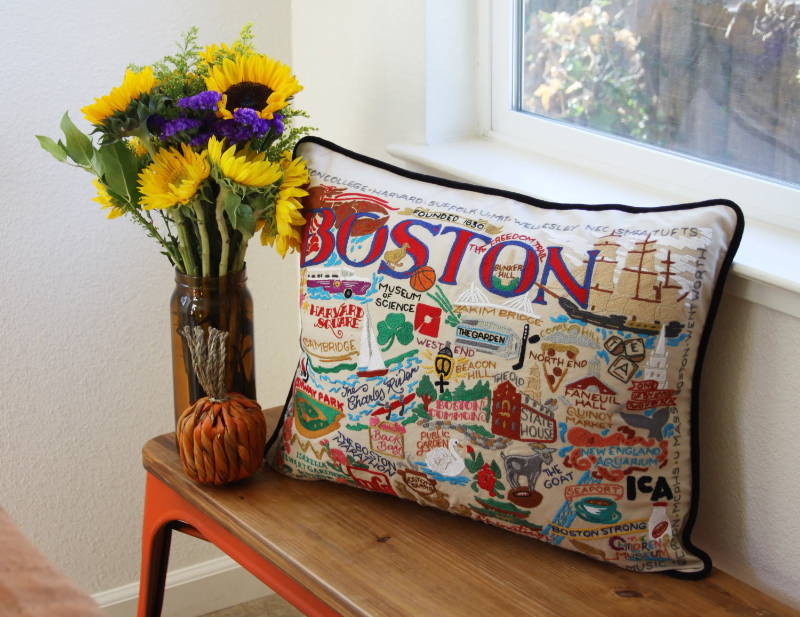 First and foremost, entertaining starts the minute your guests walk through the door! Greet your guests with a fresh and colorful entryway to excite them for the night ahead. Our hand embroidered pillows make a great addition to any entryway bench and will help add a nice storytelling element to the night.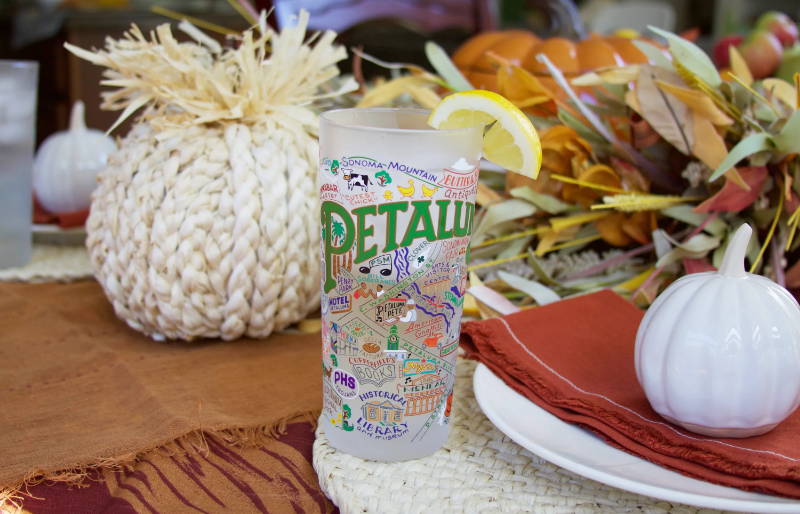 Share your collection of catstudio glasses at your Thanksgiving gathering. Having a variety of our dishwasher safe glasses at your table will not only help your guests remember which glass is theirs, but will also be a great conversation starter!
Pro tip: Plan ahead so that each glass can be a thoughtful party favor. Whether it's a personalized location or a reminder of where the gathering took place, your guest will have a meaningful token to remember the night!
Take advantage of the season by choosing as many harvest fresh fruits and veggies to include with your meal. Pair our dish towel with your favorite basket to add a rustic touch to your table setting. Our towels also make great oversized dinner napkins and are another thoughtful option for a unique party favor!