Hostess Gifts that Will Impress
We've all heard the phrase "the hostess with the mostest" before. These are the hostesses that just seem to have the perfect hostessing tools, attitude, and recipes.
What if we told you that you can be the guest that shows up with the BEST hostess gift? That's exactly what we offer here at Catstudio: unique hostess gifts that are sure to impress and come in handy for the next party.
---
For the "On the Go" Hostess
We all know a woman that loves to host but is always on the go. She's always doing the most to make sure that all of her guests feel welcome and comfortable, but she's never taking a moment to just settle down and relax. While you might not be able to give her the gift of slowing down, you can give her a gift to take with her on all her errands on her to-do list.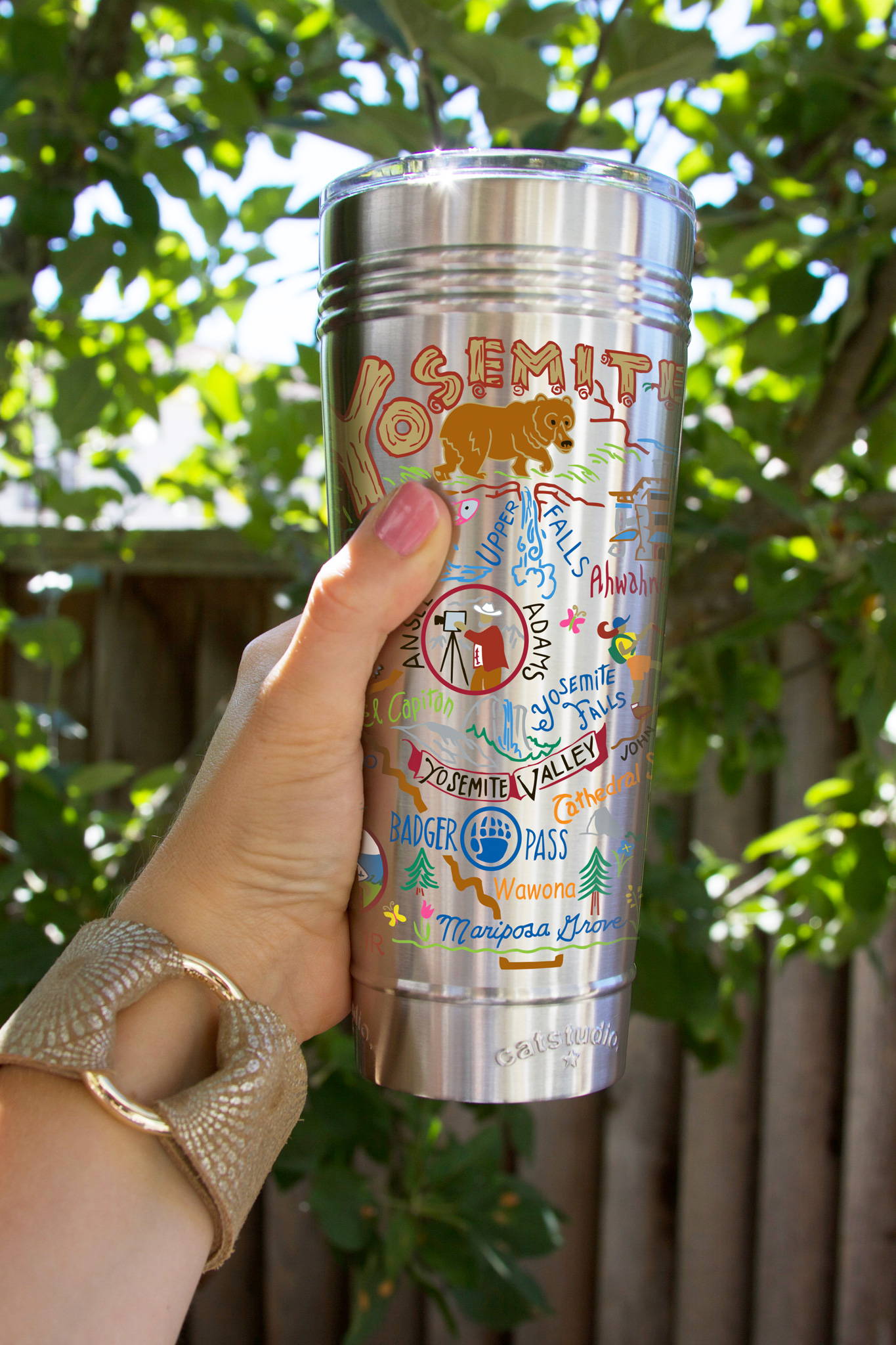 Planning and hosting events can take a lot of energy. You don't want the hostess in your life to get dehydrated, so give them the gift of hydration on the go with Catstudio's collection of thermal tumblers. All of the portable drinkware found on Catstudio is brightly adorned with beautiful original art from a variety of our collections. Each tumbler holds a hefty 24 ounces and keeps cold drinks cold and hot drinks hot! It's one of those hostess gifts that will keep on giving and make your hostess feel appreciated and cared for!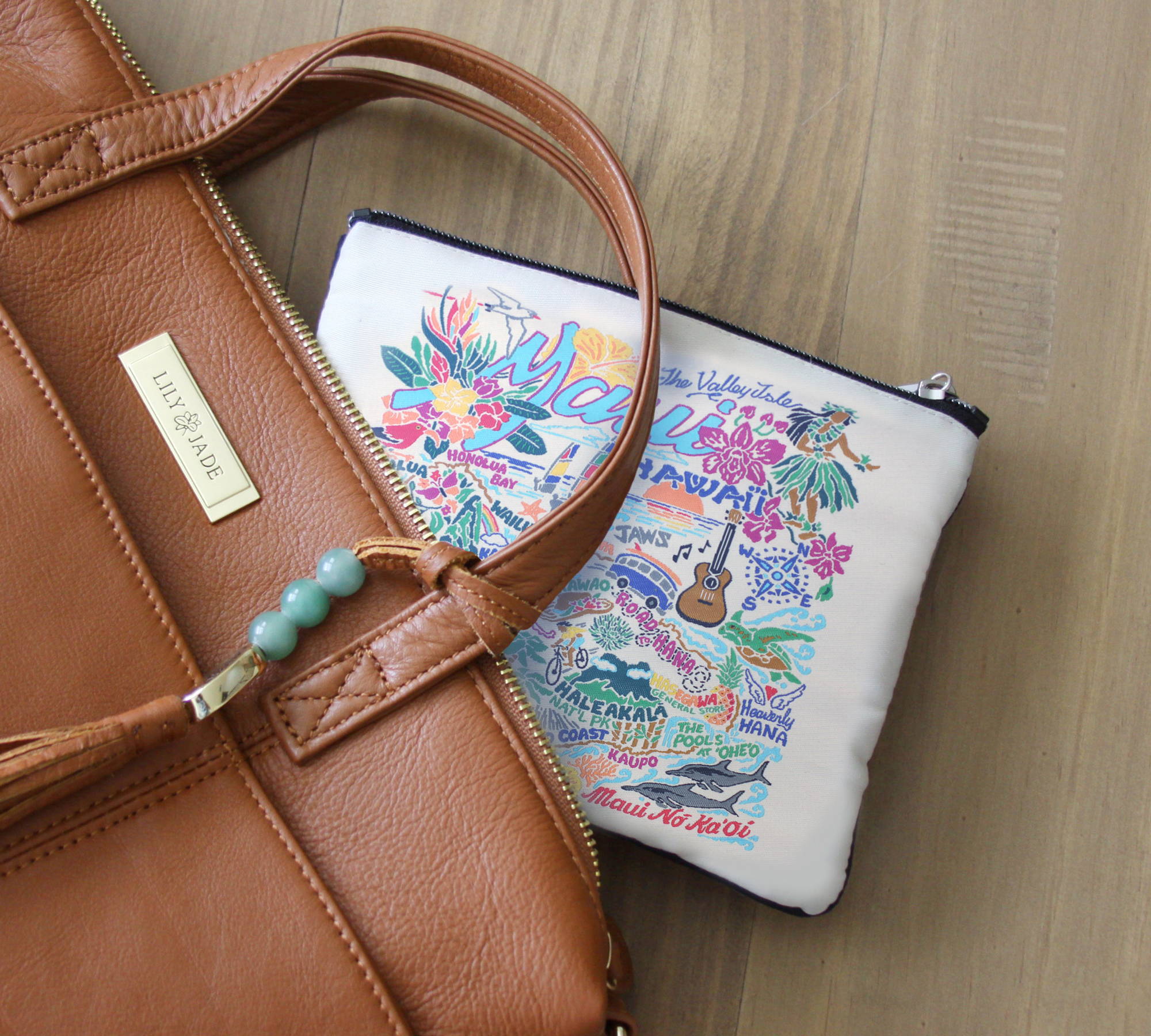 On the go can mean having lots to do and even more to carry around! Don't let your lucky hostess get cluttered and overwhelmed, give her the gift of a beautifully designed Catstudio zip pouch. These pouches are woven with original artwork and are exactly what she needs to keep everything organized beautifully and in one place when she's out and about getting stuff done. It's a great hostess gift that is just as handy as it is beautiful!
---
For the Travel Loving Hostess
She's always jetting off to a new place and showing pictures of her family on vacation. She just loves to travel when she's not hosting fun little get-togethers. So what can you get this jet-setting hostess that has a whole plethora of memories? Let's take a look!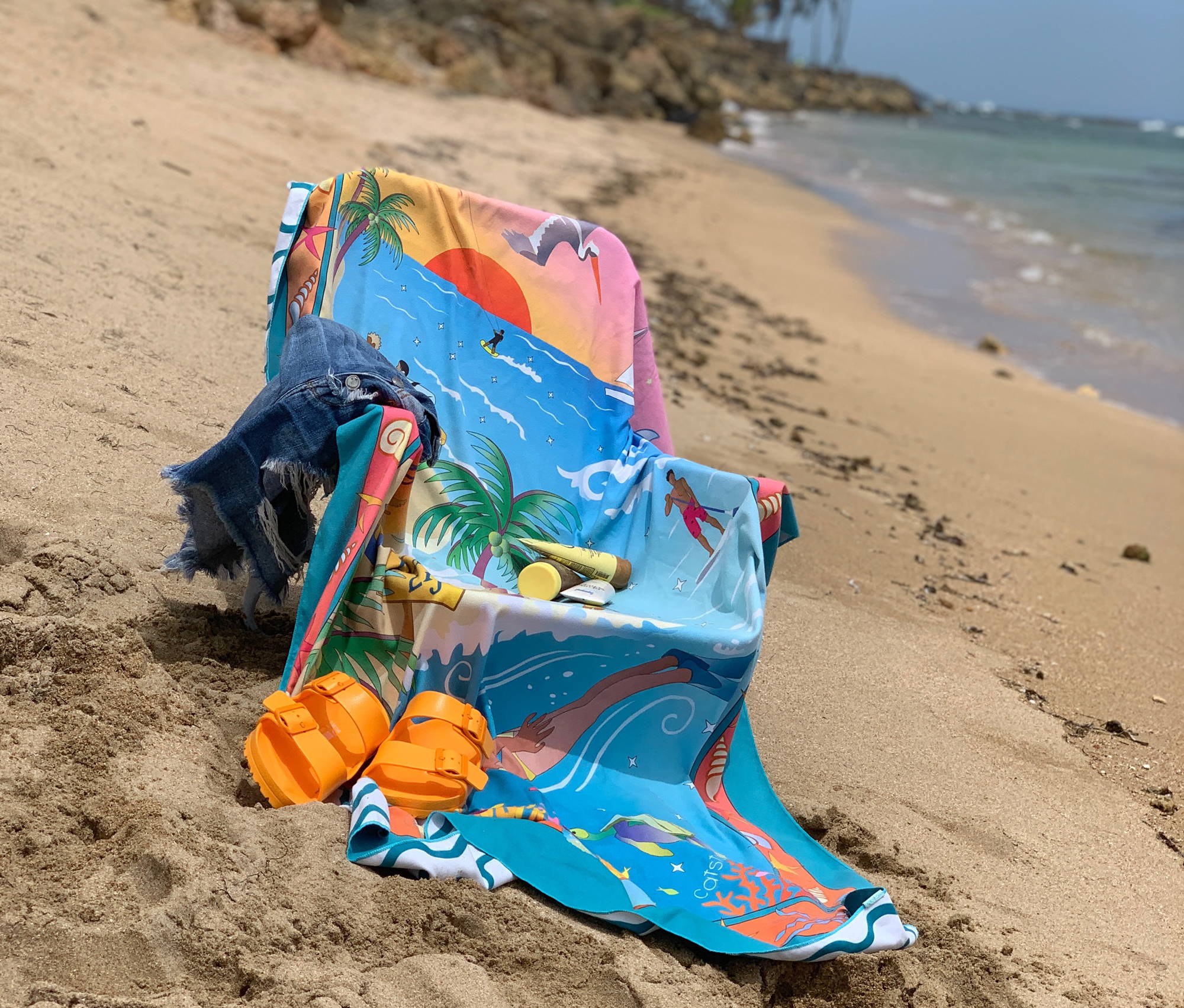 The beach towels you'll find on Catstudio are unique, beautiful, and more than functional. She'll be able to take these towels everywhere she goes and show off her favorite places she's been. What's even better is that these towels fold up small and are super absorbent!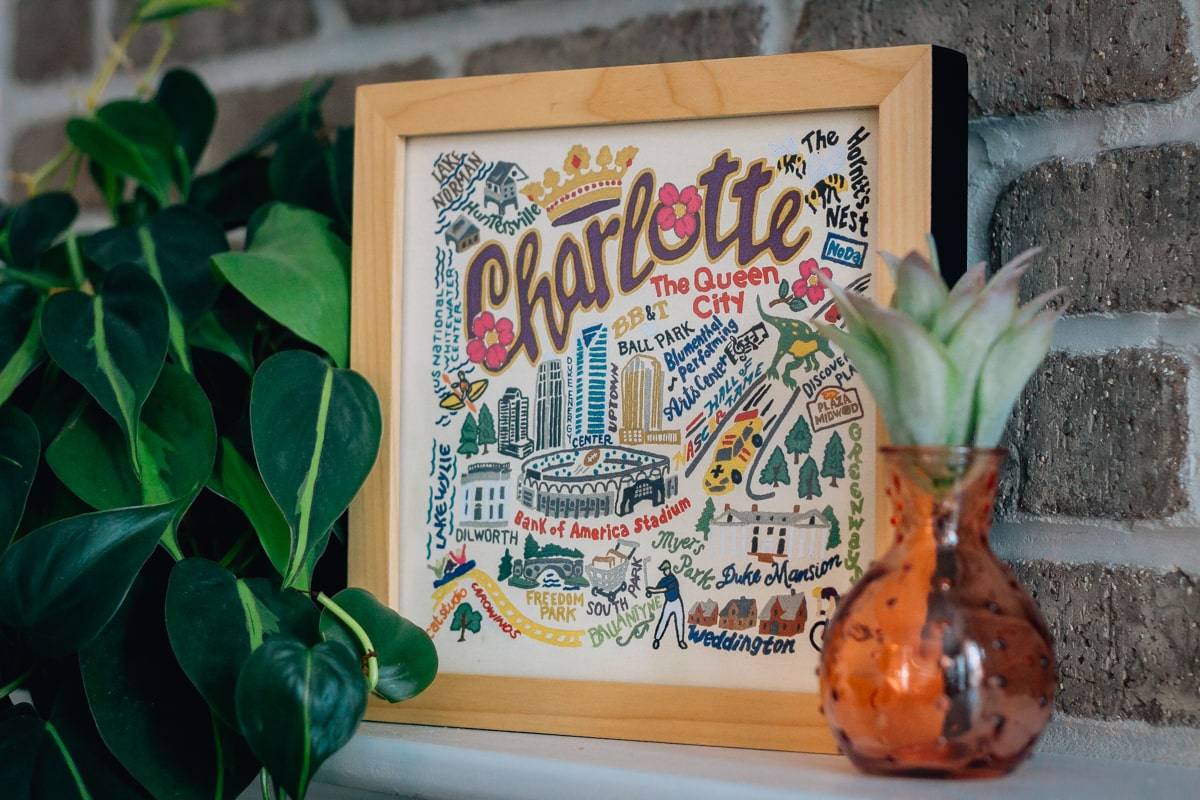 Her walls are full of photos of her family in adventurous new places and memories from distant travels. Why not add to the wall of memories by giving her fine art prints of her favorite places? There's no shortage of places to choose from either as there are dozens of prints in the Catstudio collections such Regions & Resorts, Geography, National Parks, Cities, States, World, and more! Each print is magically designed to look embroidered—so much so that she won't even be able to tell it's a print!
---
For the Hostess with School Pride
We all know a hostess that breaks out the college hats, jerseys, and all that jazz when her school is playing during football season (or any season!), so a gift for this kind of hostess won't be too hard to find. Here are a couple ideas that you can explore that will show off her school pride.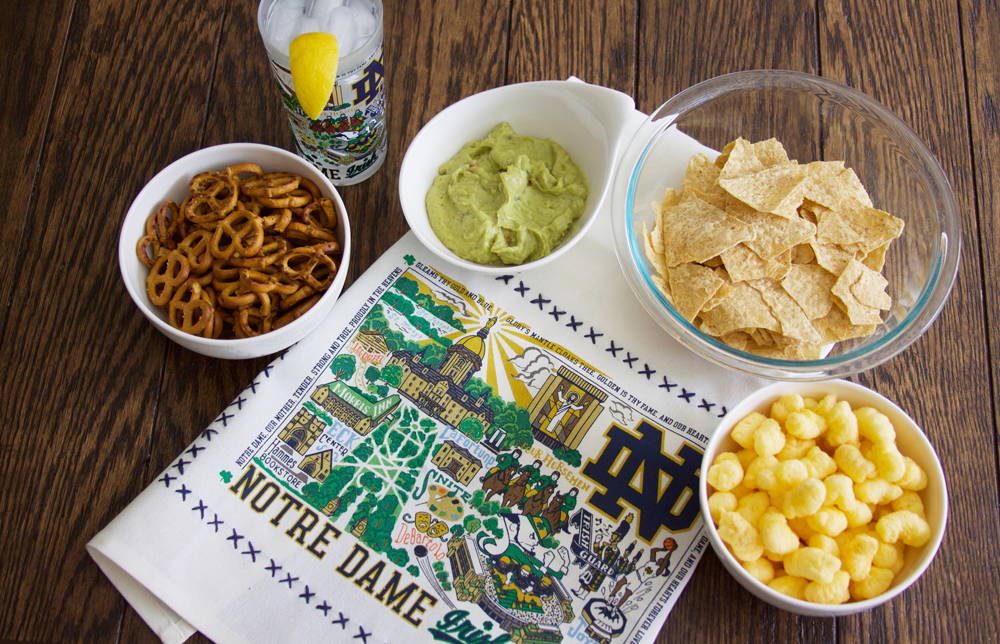 No game day is complete without a little spill! But don't worry, because our Catstudio dish towels are just as functional as they are attractive. She'll be able to show off her school pride with the wonderfully hand woven fabric and decorative embroidery.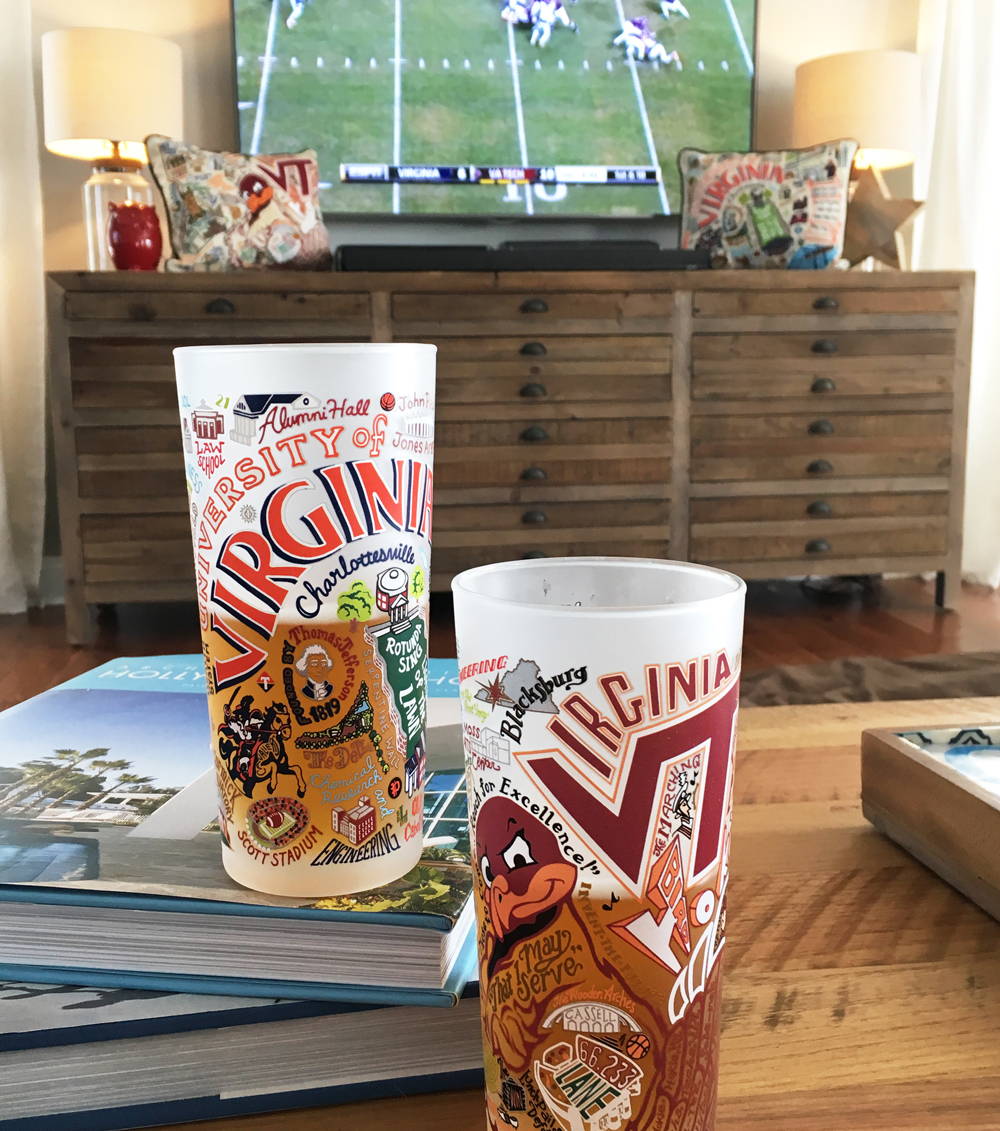 The best hostess gifts are ones she can use any day at any time, especially on game day! Catstudio has a wonderfully beautiful selection of drinking glasses with vibrant designs featuring dozens of colleges and universities. You can give her a matching set of these 15 ounce glasses or even add some rival schools for when it's a house divided! No matter what, she'll have a useful gift that will fill her with pride.
---
Find the Perfect Hostess Gift at Catstudio

Catstudio always has the best gift ideas no matter the occasion. When you stick with us, you won't miss out on any of the great and unique gifts for the special hostesses in your life. Check out what we can offer you here at Catstudio, and be sure to join our newsletter so that you can get all of the latest information about our gift ideas. If you have questions about our collection of items be sure to contact us here.