Hand-Embroidery. Maps. And a whole lot of love and joy. Welcome to the world of catstudio.
Starting with just 2 designs—Atlanta and Georgia, to celebrate the 1996 Olympics—we now have over 300 of your favorite geographical locales and universities, and many more in the works.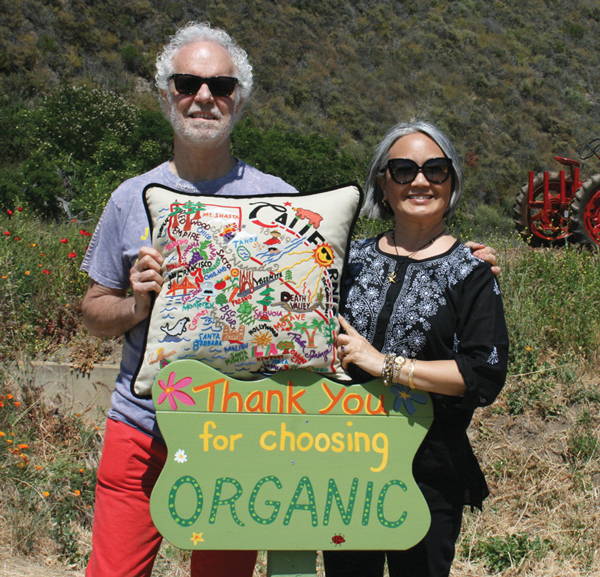 Carmel and Terrell Swan are the 'CAT' of catstudio
At the heart of catstudio are its founders: Carmel and Terrell Swan, creators of Swan Magic embroidered t-shirts. The first letters of their names—C and T—form the "CAT" of catstudio, and their love for hand-craftsmanship, their passion for geography, and their sense of adventure and fun ring true in everything we create.
Each piece of art is lovingly drawn by hand, on paper. We spend countless hours researching, sketching, chatting with locals, and finally bringing the art to life with as many as 30 colors with one big goal in mind: illuminating YOUR special place with love, joy, and an insider's perspective.
We love developing unique, innovative new products that make the everyday special, and elevate the rich traditions of artisanship around the world.
Our geography pillows are embroidered by HAND on organic cotton, taking over 40 hours to embroider just one. Each pillow is even signed by the artisan who embroidered it.
The rich detail of our licensed pillows is embroidered on super-specialized embroidery machines.
The artwork that adorns our glasses and thermal bottles is applied by hand and features vibrant organic inks. Our glasses are dishwasher safe—perfect for everyday living or entertaining. Our thermal bottles are innovatively designed to keep your beverages hot or cold for all your adventures.
Our dish towels are made of hand-loomed cotton and hand silkscreened in 12 colors. Complete with a hand-stitched border, each towel is wrapped ready to gift in our eco-friendly reusable pouch.
Our zip pouches are artfully woven creating a unique texture, and perfect for stashing all your essentials.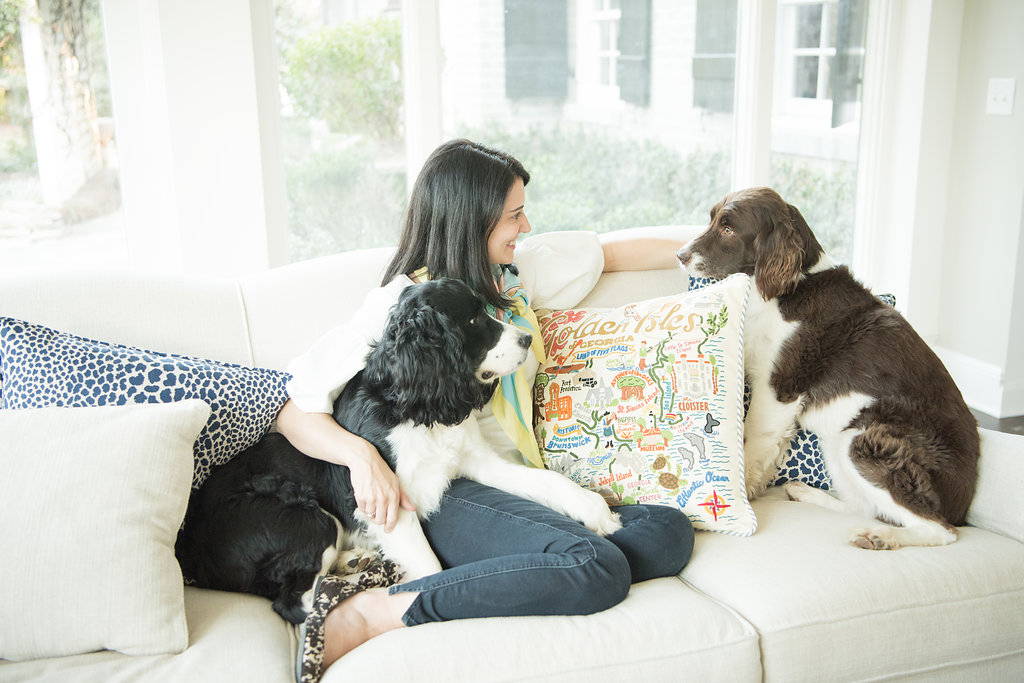 Everyone has a story, a home, a happy place...and our team loves nothing more than hearing your catstudio stories. From collections of glasses that celebrate all the places you've been, to pillows that have been passed down from generation to generation. It is the joy of bringing a smile or a memory to one's heart through the artwork we create—that is the reason we do what we do.
That's our story…What's yours?
Tell YOUR Story by tagging your catstudio collection #mycatstudiostory
---
Award-Winning Designs
In 2014, we were humbled to win the Americasmart ICON award recognizing catstudio as the creator of the Geography niche in the home and gift industry. Watch the video to learn more!