Astrology Collection Inspiration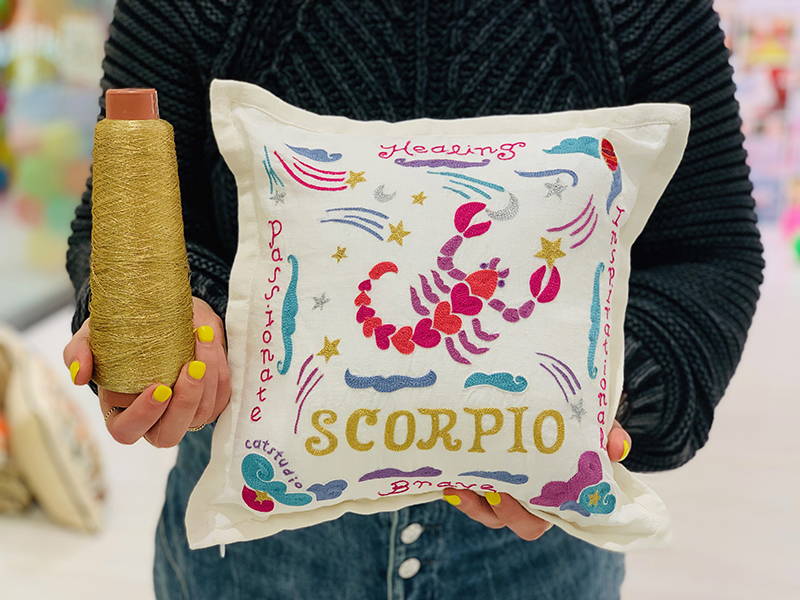 With a love for astrology, artisanship, and helping others tell their story, we are oh-so proud to introduce to you our enchanting new collection of hand-embroidered pillows (and more) - The Astrology Collection.
We've burnt the midnight oil to lovingly create original artwork that truly captures the essence of each astrological sign. Luxe fine linen, along with a pleasing color palette balanced with pops of metallic silver and gold, add a touch of *magic* you've got to see to believe. We hope this collection brings beauty and joy to your home, and speaks to your inner self.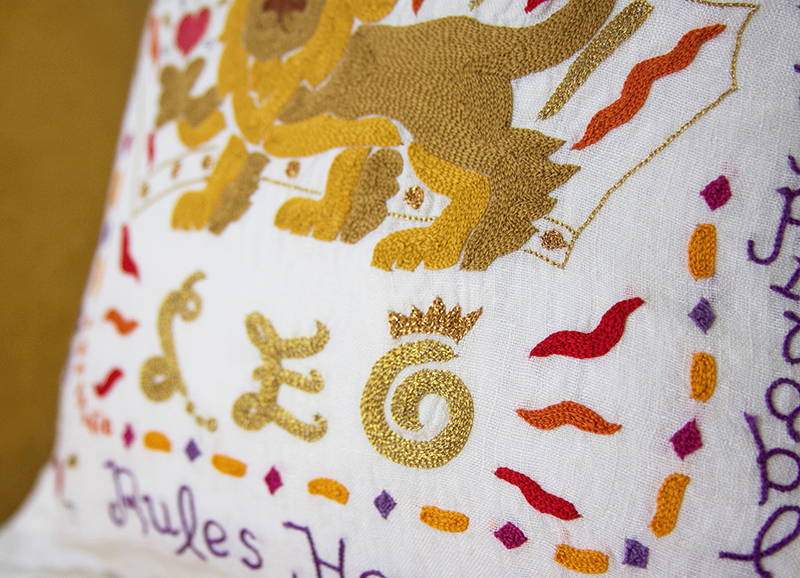 Hand-Embroidered with Love
Each of our astrology collection pillows is embroidered by HAND on 100% fine linen with vibrant colors plus traditional silver and gold Zari thread. Our whimsical hand-drawn artwork combined with the rich tradition of hand embroidery makes each astrology pillow a true work of art - a treasure to be enjoyed for generations to come. Each pillow is unique in nature since each artisan incorporates a certain flair to their work, and every piece is even signed on the tag.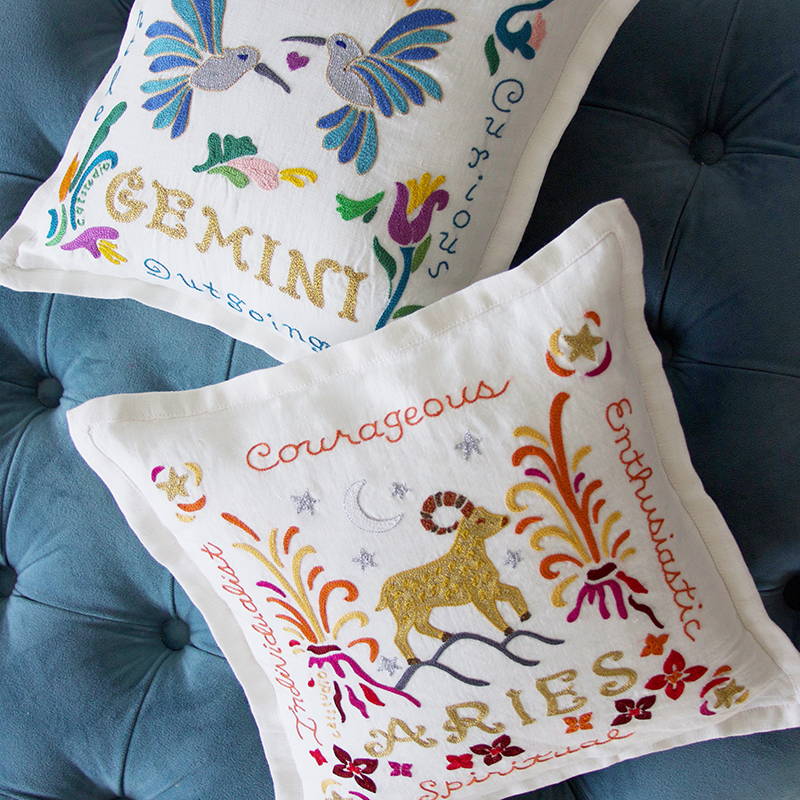 Celebrate the Uniqueness of You - Every Day!
Our Astrology Collection is now available in beautiful hand-embroidered pillows and fine art prints, and we are quickly expanding the line to include even more products that will help you celebrate the uniqueness of your astrological sign every day. Stay tuned!