Welcome, North Pole City!

Today we're exploring the bustling imaginary metropolis of North Pole City! Whether you're 6-years-old or 60, this design will help get you in the holiday spirit.
Whenever we embark on a new design, it's always a challenge to squeeze everything we want into the 20 square inches of hand-embroidery our pillows allow for. The design is HAND-DRAWN, taking even the smallest details to heart.
We hope this North Pole City holiday design lifts your spirits, sparks your imagination, and brings holiday cheer to your home this season and always.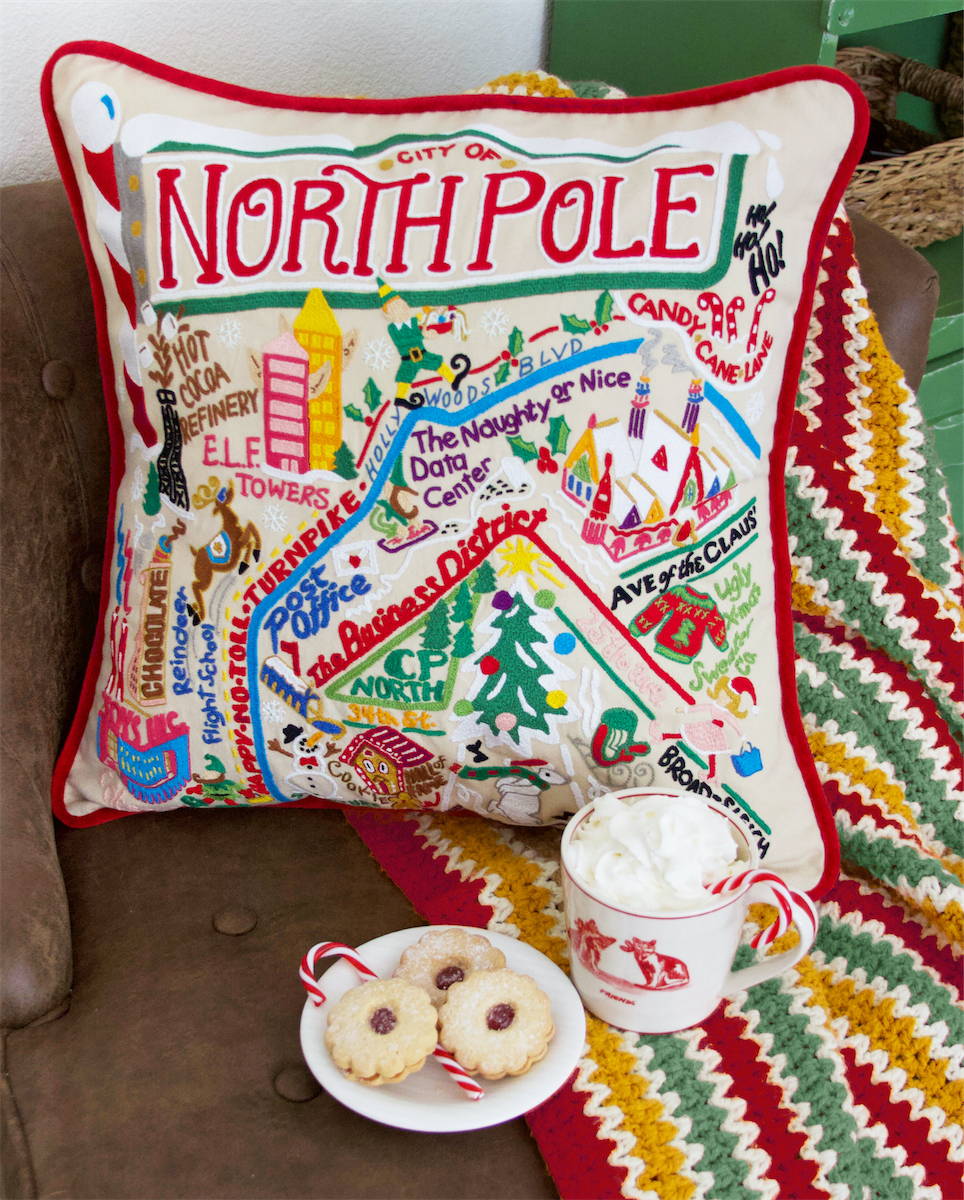 Here are some highlights from our North Pole City artwork to help inspire your holiday!
The Hot Cocoa Refinery: Home to the world's BEST hot chocolate—the official drink of the North Pole.
E.L.F. Towers: These deluxe apartments are where Santa's elves live, of course!
25th Avenue: The shopping mecca of North Pole City and home to the world's ugliest sweaters.
Avenue of the Claus': Santa's mansion is the crown jewel of the city—a must see!
Antler Academy: Santa's elite reindeer are trained in flight, prancing, and reindeer games here.
The Naughty or Nice Data Center: Have you been good this year? This is where Santa's list is stored and evaluated before Christmas to determine whether you've been naughty or nice.
CP North: Named after Central Park in New York, Central Park North is a beautiful green space where many holiday festivities are held, including polar bear ice skating!
Cookie Hall of Fame: No Pinterest fails, only the tastiest cookies!
Toys Inc: Billions of toys are made here each year, to be delivered to all the good little boys and girls on Christmas Eve.
Jingle Bell Rock Center: Listen to some Christmas carols at this cheery performing arts center.
And so much more!
We hope this artwork brings a smile to your face and helps your imagination soar this season!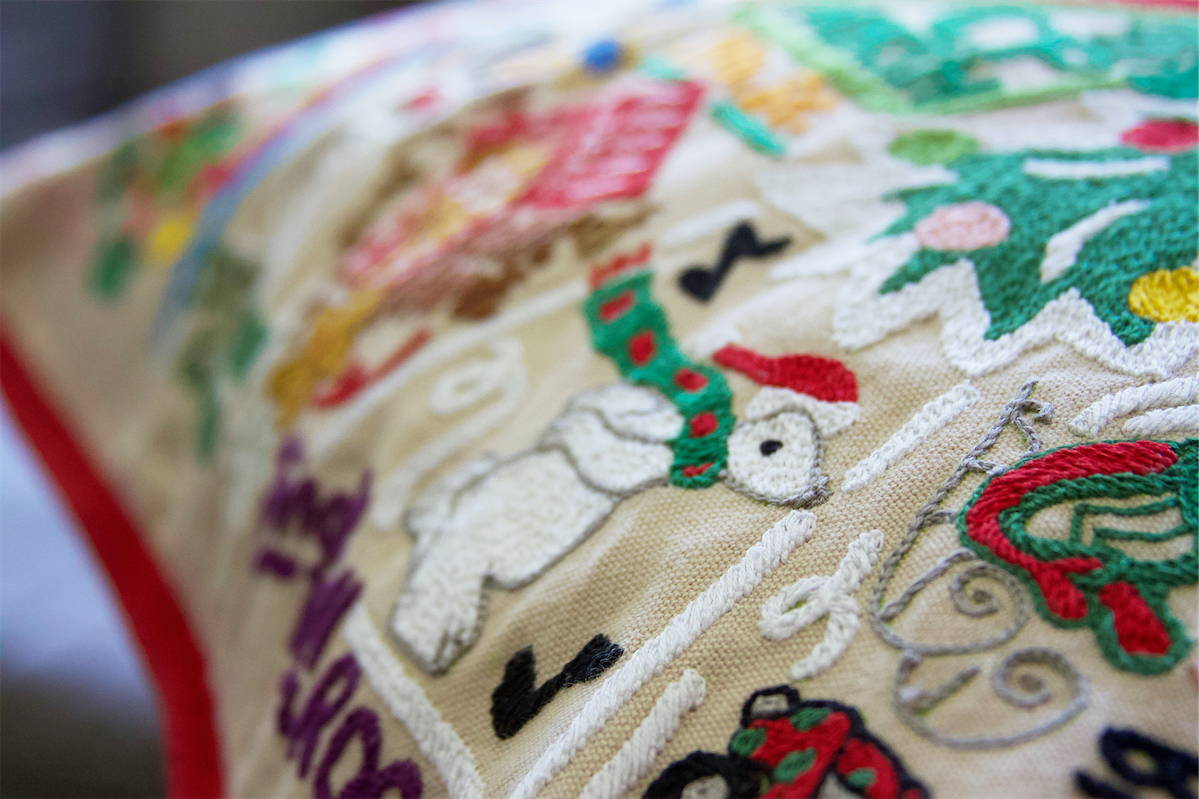 Check out the polar bear detail on this design!