Fall Decor Ideas from catstudio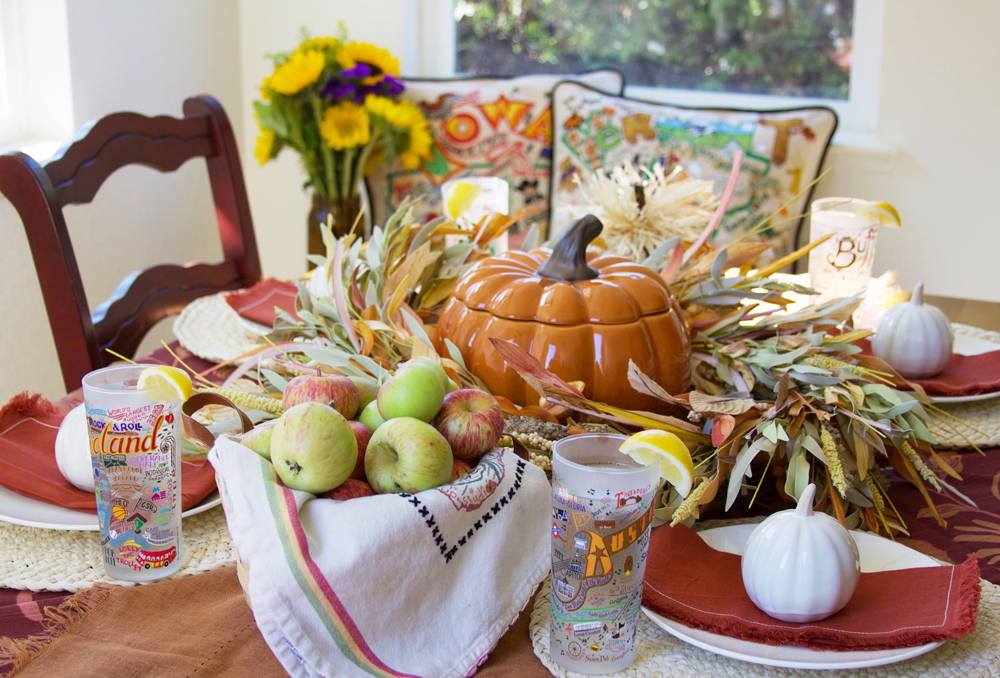 Farmhouse to Cottagecore to Post Modern Styles:

Fall decor ideas this year for Fall Pillows, Towels and Glassware

You only need to peep at Pinterest and Instagram to see that Fall planning is already on the move and as the Magnolia tree blooms fade and the Chrysanthemum begins to bud, Autumn is right around the corner and it's time to think of adding to your Fall and Autumn decor.

Trends this year are leaning to Rustic-Vogue to add to Cottagecore and Farmhouse, which is creating a cozy ambiance, a balance of old and new pieces that work together in harmony.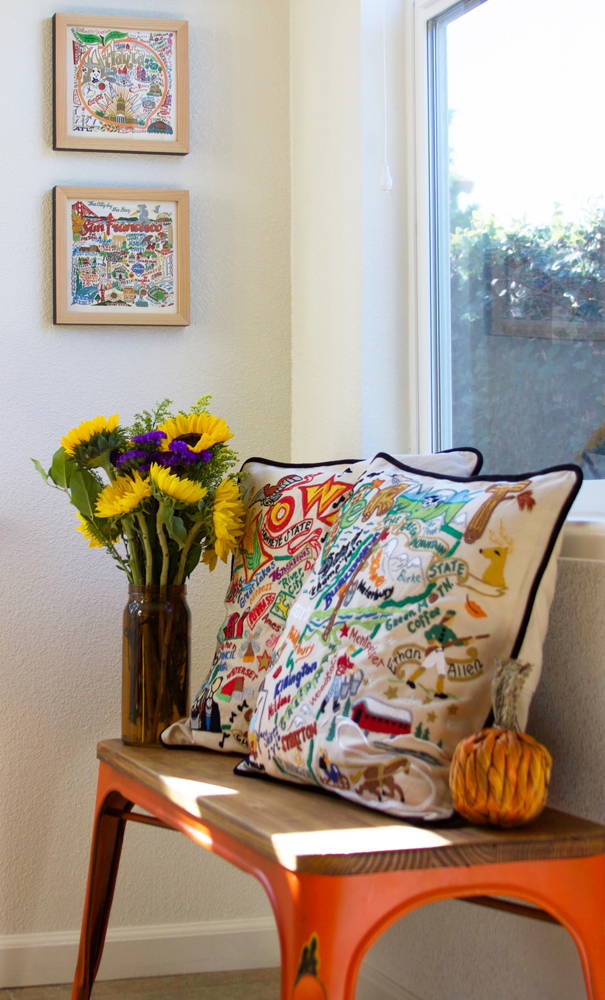 A great way to add that feeling to fall home decor is to layer on lots of texture. Keep your main room color palettes simple and instead layer on the texture with splashes of color such as burnt orange, yellows, purple, peacock blues. Textured textiles are the easiest way to do that. Pick embroidered throw pillows, blankets, or even furniture slipcovers with unique textures, then, add something like a chunky knit throw.

If anything, even adding in color and vintage elements with just some Fall throw pillows. Not to forget Fall table decor and tablescapes, look to bring back a bit of yesteryear with vintage elements, vintage prints, vintage barware and glasses that have motifs that have good memories for you and your family, a look that lifts both home and spirit. Make an Impact with your Fall and Holiday decor with our Hand-Embroidered Pillows, Unique Vintage Style Glassware, Towels with Travel, Collegiate, Astrological, Military & Holiday motifs.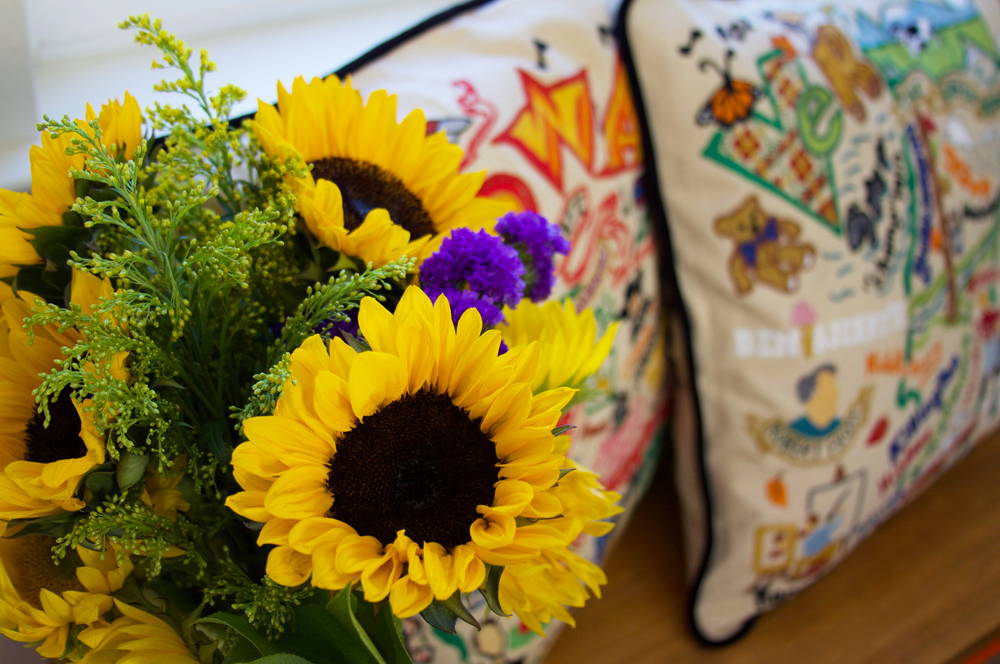 Bring Home catstudio this Fall

catstudio Hand-Embroidered Pillows, Dish Towels, Glasses, and Fine Art Prints add a lovely accent of color and nostalgia to any room year-round. Layer them into your Fall Decor bringing meaning to your space - celebrating your hometown, a favorite vacation memory, or just your happy place. With over 300 designs (and counting), you're sure to find the place that speaks to you. Explore the collection today!