Destination: Mackinac Island
Hello, Mackinac Island!

Today we're exploring the 8.2 miles of historic Mackinac Island, Michigan—the "Jewel of the Great Lakes!" Whether you're traveling with kids or flying solo, there's something for everyone.
Whenever we embark on a new design, it's always a challenge to squeeze everything we want into the 20 square inches of hand-embroidery our pillows allow for. To help with this endeavor, we always work with friends and local stores in the area to gain an insider-feel that both locals and tourists will treasure. The design is HAND-DRAWN, taking even the smallest details to heart.
We hope this design sparks joy and nostalgia for you—whether Mackinac Island is home, your favorite place to visit, or where you dream of traveling. Enjoy the adventure!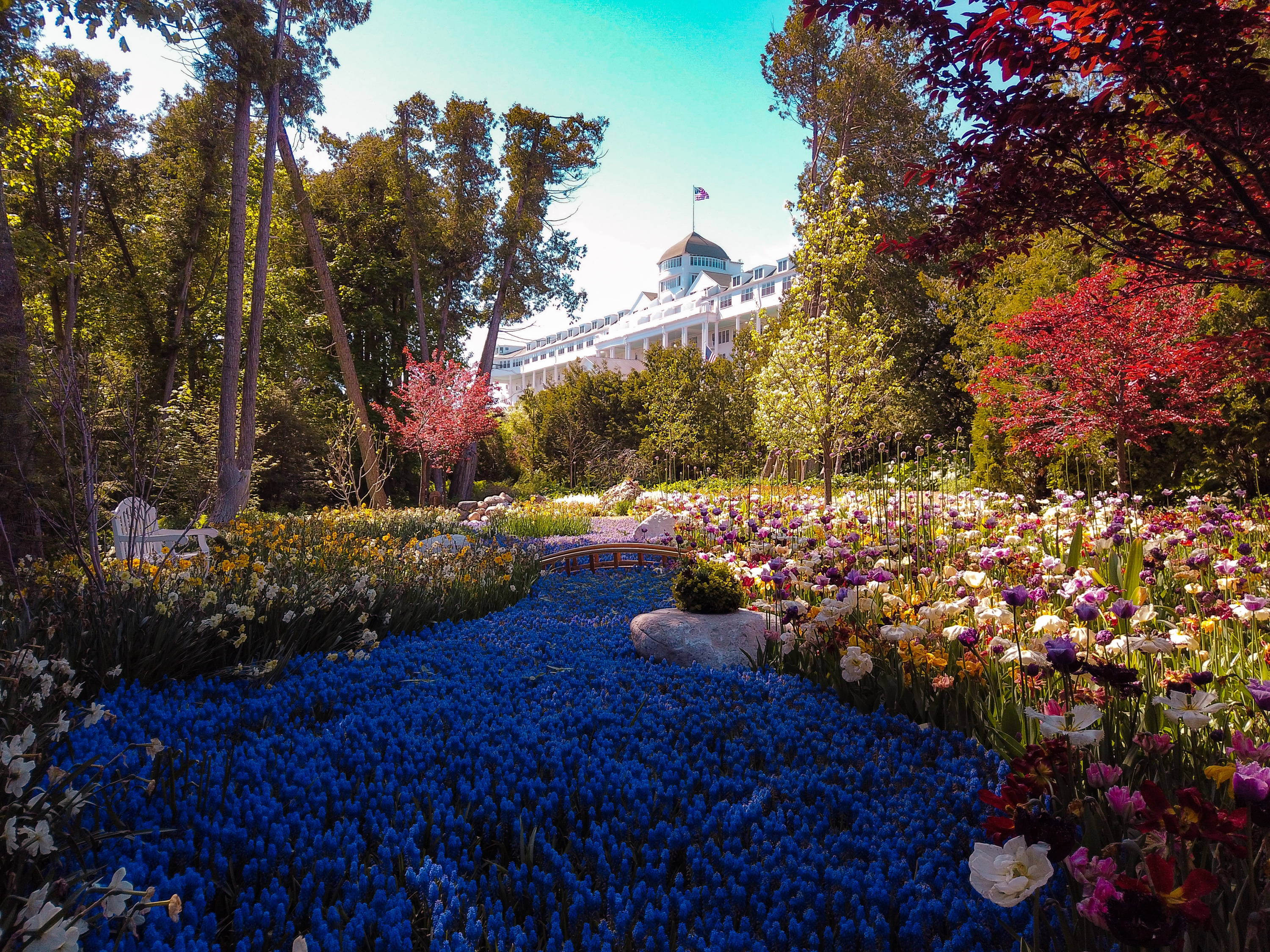 Here are some highlights from our Mackinac Island artwork to help inspire your next visit!
Planning an early summer getaway to the island? Don't miss the fun-packed Lilac Festival!
Taste Mackinac Island's world-famous fudge and be sure to bring some home for your friends to enjoy.
Take a walk or bike ride to admire the limestone Arch Rock that stands 146-feet-tall on the Lake Huron shoreline.
Visit the historic Grand Hotel, take a stroll through their stunning Secret Garden, and have a spot of afternoon tea in the parlor.
Play nine holes at the landmark, links-style Wawashkamo Golf Club.
Take a selfie in the Crack-in-the-Island—a huge natural split in the island's limestone base.
Visit Fort Holmes on the highest ridge of the island where you can enjoy the incredible views of the Straits of Mackinac.
Grab a bite at Mighty Mac Hamburgers—serving up the freshest and fastest food on the island.
Immerse yourself in the tropical paradise of the Butterfly House.
Take a trip to the haunted Devil's Kitchen cave...if you dare!
And so much more! Is Mackinac Island your home state? Drop us a line and tell us what's missing from this list. We're always up for new adventures. :)