Hello, Chattanooga!

Today we're exploring Chattanooga, Tennessee—"The Scenic City!" Whether you're traveling with kids or flying solo, there's something for everyone.
Whenever we embark on a new design, it's always a challenge to squeeze everything we want into the 20 square inches of hand-embroidery our pillows allow for. To help with this endeavor, we always work with friends and local stores in the area to gain an insider-feel that both locals and tourists will treasure. The design is HAND-DRAWN, taking even the smallest details to heart.
We hope this design sparks joy and nostalgia for you—whether Chattanooga is home, your favorite place to visit, or where you dream of traveling. Enjoy the adventure!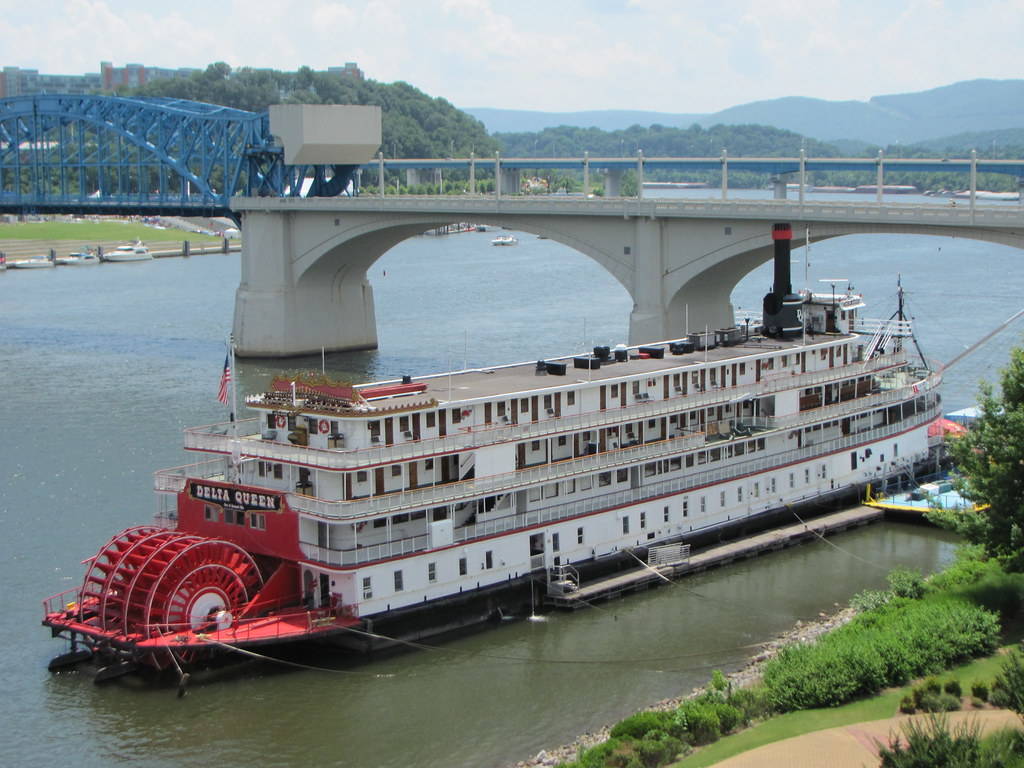 Here are some highlights from our Chattanooga artwork to help inspire your next visit!
Enjoy the stunning natural beauty of Lookout Mountain! Check out the views of the Chattanooga valley, take a tour of Ruby Falls, and ride the Incline Railway—choo, choo!
Stay onboard the Delta Queen—a historical passenger steamboat.
Visit the Tennessee Aquarium and the Creative Discovery Museum.
Catch a Chattanooga Lookouts game—just a short stroll from the aquarium.
Visit the Hunter Museum to learn all about the importance, meaning, and relevance of American Art.
Have a picnic in Miller Park in the heart of downtown Chattanooga.
Take a stroll along the Tennessee River—the 13-mile path goes all the way from downtown Chattanooga to the Chickamauga Dam.
See a show at the historic Tivoli Theatre—the "Jewel of the South."
Take a ride on the carousel, play in the interactive fountain, and walk across the Walnut Street Bridge at Coolidge Park.
Visit the Moon Pie General Store for some marshmallow, graham, and chocolate goodness!
And so much more! Is Chattanooga your home city? Drop us a line and tell us what's missing from this list. We're always up for new adventures. :)