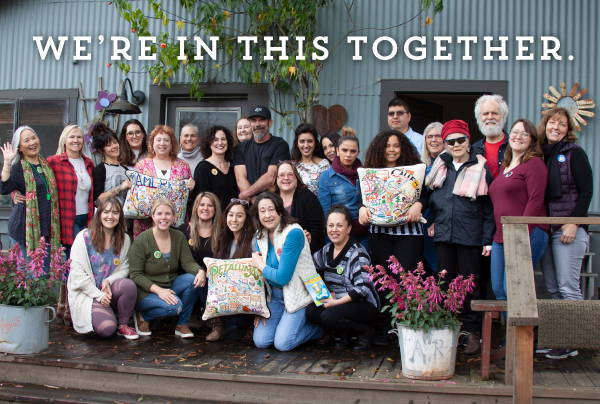 Our Dear Friends,
As all of our thoughts are on the COVID-19 situation, we wanted to share with you a quick update from our team. The safety and health of our community, our customers, and team is always of the utmost importance to us.
catstudio's main office is temporarily closed due to the Shelter in Place mandate in our CA community.
As of midnight on Tuesday, March 17th - Sonoma County will be in a "Shelter in Place" mode where all non-essential businesses will be closed. As we unfortunately fall into that category, our main office will be shuttered until at least April 7th. Fortunately, orders placed on our website during this time will continue to ship from our warehouse in 3-7 business days. We thank you for your business and your patience during this time.
Support the Small Fish.
You are anything but powerless right now. Small businesses are struggling right now, and you have the power to help them. Please support small, local businesses whenever possible for anything you need to buy over the coming months. Or buy gift cards online/over the phone from your favorite local stores to use when you are able to shop in-store again in the future. And spread the word to others - our economy depends on it!
Time to get creative!
Spend some quality time at home - learn something new, read a good book, bake cookies, play with your kiddos, do some arts and crafts, call or email an old friend, volunteer, or help your neighbors. We'll be posting inspiration, quotes, DIY's, and more on social media - so stay tuned and be sure to follow us (@catstudiodesigns)!
We are in this together.
Please take care of yourself and one another. We cannot control what is going on, but we can keep on choosing kindness. We appreciate your understanding as this situation evolves and wish you the best during these uncertain times. We would like to thank all of the public servants and medical workers who are working tirelessly to keep us all safe. The entire community is safer due to each of you.
Most of all, we wish everyone to stay safe and healthy, and our hearts go out to all those suffering in any way.
XO
Terrell & Carmel Swan
(and the catstudio team)