Try It Tuesday: Classic Marinara Sauce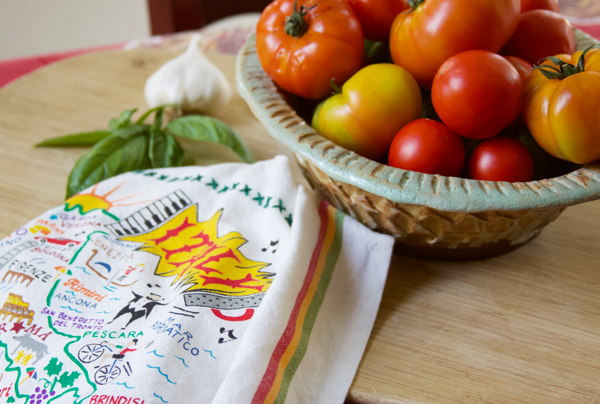 When life gives you tomatoes...
Did you plant a quarantine garden? Our tomatoes are going crazy right now, and we thought what better way to use them up with our favorite classic marinara sauce recipe!
We sure miss traveling right now - especially abroad to beautiful countries (and foodie-havens) like Italy. So while we may not be able to travel right now, we can take our tastebuds on a trip by recreating our favorite dishes at home. This recipe is so fresh and simple; bringing back memories of travels past. It tastes great on any pasta - or atop some other fresh garden veggies like roasted zucchini, squash, broccoli - you name it. We hope you love it as much as we do!
Classic Marinara Sauce Recipe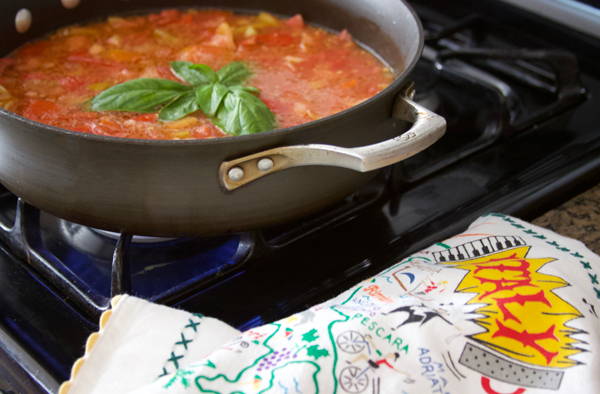 Ingredients:
4 cups fresh tomatoes, diced*
1/4 cup extra-virgin olive oil
7 cloves garlic, peeled and slivered
Pinch of crushed red pepper flakes
1 tsp. kosher salt
1 tsp. sugar
1 fresh basil sprig or 1/4 tsp. basil
Directions:
Place tomatoes in a large bowl and crush them with your hands or a potato masher. Set aside.
In large skillet, heat olive oil and add garlic. As soon as it starts to sizzle, pour in tomatoes along with 1 cup of water. Add salt, sugar, and crushed red pepper flakes. Stir.
Place whole basil sprig on surface of the sauce (like a pretty flower!). Allow the basil to wilt, then submerge in sauce.
Simmer sauce uncovered for approximately 15 minutes, stirring occasionally. The sauce is ready when the tomatoes have broken down and the oil on the surface becomes a deep orange color. Discard basil and serve.
*You can also use 2 cans of crushed tomatoes if fresh aren't available