The Best Personalized Wedding Gift Ideas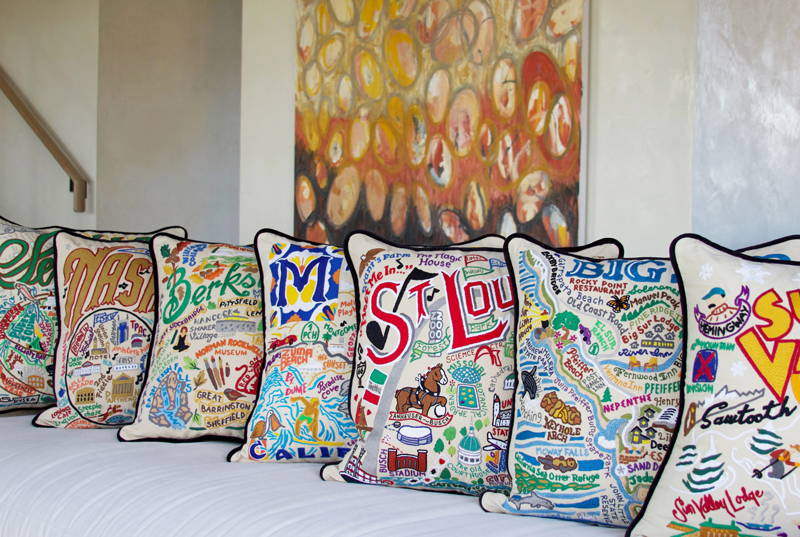 A wedding is an important milestone in a couple's life and receiving the perfect wedding gift will help make it even more memorable. With so many gift options out there, the task can feel overwhelming. Luckily, catstudio is here to help, providing a range of geographical art on hand-crafted products that make for special wedding gifts.

We spoke to Blue Nile, the world's leading online retailer of diamond engagement rings, to share our insights on personalized wedding gifts for the happy couple.
The power of personalized wedding gifts
There is no better feeling than seeing a happy, newly married couple open a treasured gift that adds smiles, laughter, stories, and memories to their special day. One way you can achieve this is through personalized wedding gifts. Taking the time to send a personalized gift is a great way to give that special touch, because it shows you know the couple and want to celebrate their story with them.

A personalized wedding gift, therefore, symbolizes closeness, care and will have longevity in the couple's life, home, or memory.
How to decide what gift to get the special couple

A good way to decide what to get the married couple is starting with what you know about the couple. Ask yourself basic questions like what are their interests, what are their likes and dislikes. Once you have thought about this, think about their wedding in itself. Consider where they are getting married or where they are going on their honeymoon. Thinking about where they met and their love story is also a good starting point.

Drawing on these points of knowledge as inspiration can lead you to the perfect gift, with unique touches that will be special to them. The couple is sure to treasure a gift that commemorates the places and moments that are a part of their story. Bonus points if you remember their first date!
If you want to get the perfect personalized gift for the married couple, catstudio may be the answer you've been waiting for. One of our most popular gift ideas is our embroidered pillows - which you can take to the next level by adding a personal touch to the back of the pillow. Simply take your pillow to a local monogram shop to add custom embroidery to the back. For example, you can add details like the couple's monogram, wedding date, or a sweet wishes for a happy life. This makes an already special gift extra personal!

A pillow is a lovely gift that a couple can use to add decoration and fond memories to their home. And with catstudio, you're getting a quality, one-of-a-kind piece of art - an heirloom to be enjoyed for generations to come.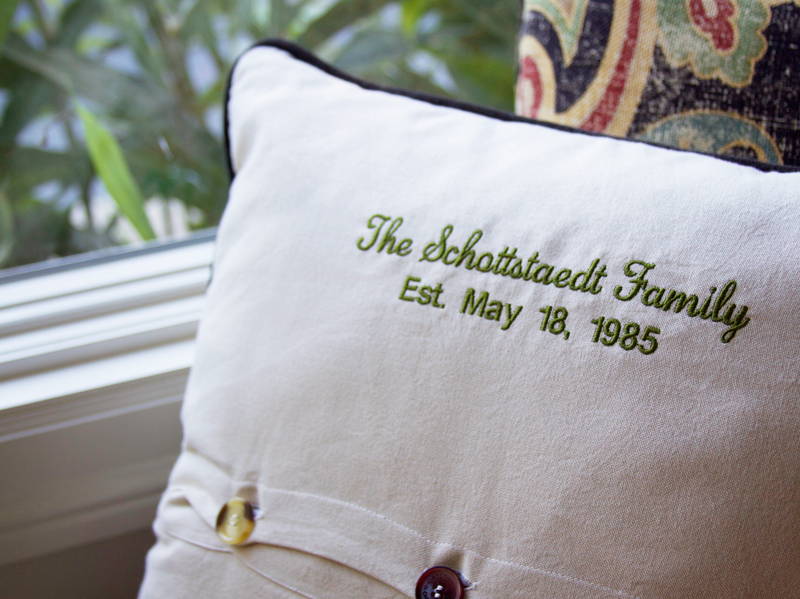 The power of gifts to celebrate love

No two weddings are the same and no two couples are the same either. When choosing your wedding gift for the couple, think about a unique gift that would be special and memorable. Honor the unique couple with personalized wedding gifts from catstudio.