Try It Tuesday: Travel Memories Storage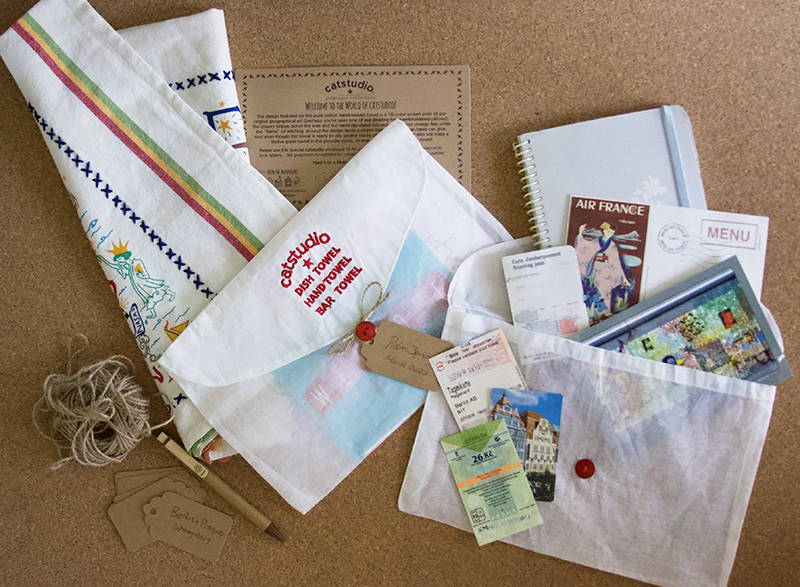 Giftable and Reusable Packaging
Did you know each our our dish towels is packaged in a sweet little organdy pouch? We created this pouch with 2 goals in mind - to create packaging that makes our dish towels the perfect gift AND to offer something that can be repurposed instead of just thrown away. We are all about finding ways to up-cycle!
With all this time at home, perhaps you are like us and are "Marie Kondo-ing" all the things - but are looking for a way to organize all the sweet little goodies that still bring you joy and a smile to your face. With all our travels over the years, we found we really needed a way to organize all our old postcards, ticket stubs, travel journals, and other travel mementos - and wanted to share that our organdy dish towel pouches do just the trick!
A Travel Keepsakes Storage Pouch
Directions:
Gather all your travel mementos - ticket stubs, maps, postcards, travel journals, photographs, and other small souvenirs
Look back fondly at the wonderful times you had as you fill your pouch
Organize your pouch by vacation or year - and label it by adding a simple gift tag on a string
That's it! If you have several pouches, find a nice shoebox or basket to store the pouches upright for easy access.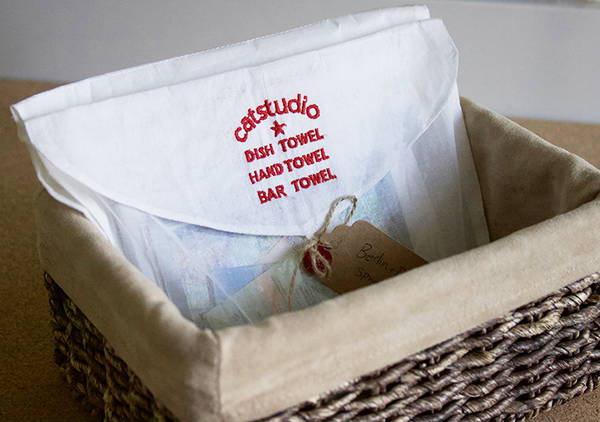 PS - Not just for travel mementos. Our dish towel pouches are also a sweet place to store love letters, greeting cards, and photographs. What will you store in your pouch?