Try It Tuesday: Spring Flower Arrangement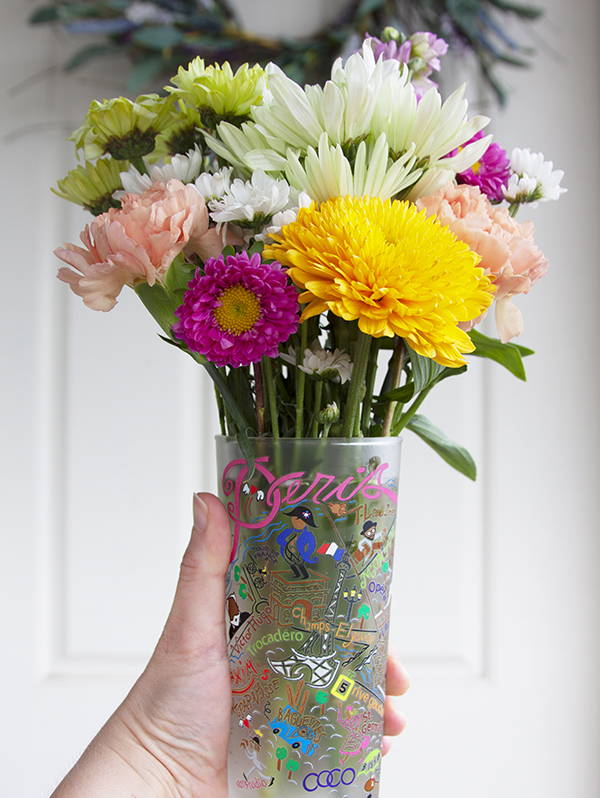 We think there is something so luxurious about having fresh cut flowers in our home. Even the simplest arrangement can brighten up our kitchen or dinner table, and bring us so much joy - especially during this time of high stress while sheltering safely at home with our families.
Some of our brightest customers have inspired us with the idea to pair fresh flowers with a catstudio glass doubled as a vase, and we just had to try it for ourselves. We just love the result! Now, as we enjoy our fresh flowers on our dinner table, we can dream of the places we love - all from the comfort of our home.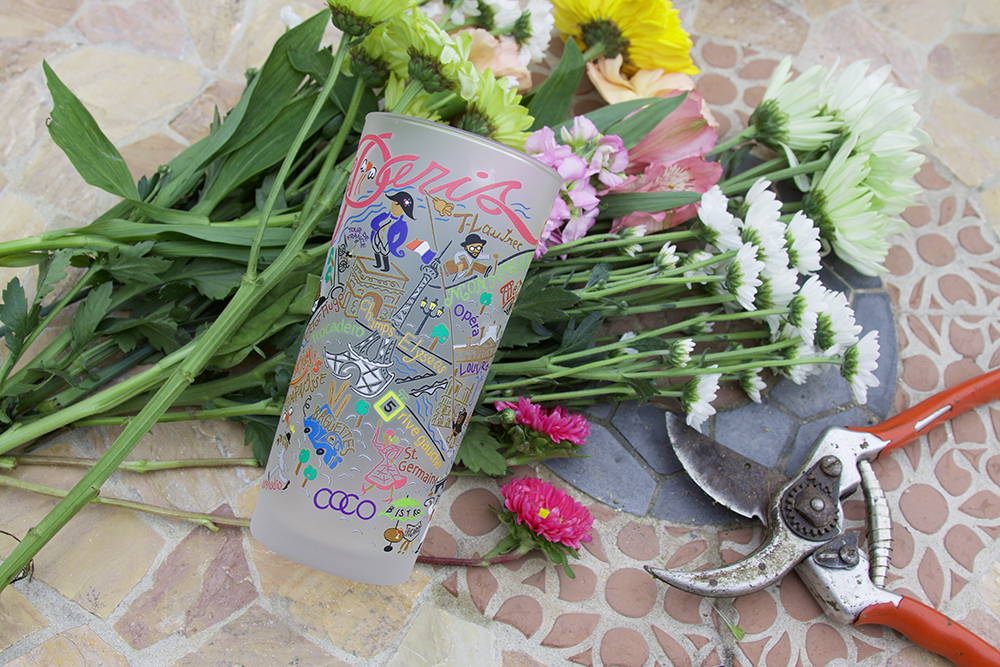 A Thoughtful & Personalized Gift
This arrangement also makes a wonderful gift for special occasions like birthdays, anniversaries, Mother's Day, or Valentine's Day. Choose your loved ones' favorite place for the "vase" and they'll have a special glass to use and enjoy for years to come, even after the flowers wilt away. With over 300 designs to choose from, you're sure to find the one that will speak to them.
During our current COVID-19 crisis, it's also a simple but extremely thoughtful gift that can be pulled together from a bouquet from your local grocery store, or perhaps your own garden. What a thoughtful surprise for your special someone to find these lovelies on their doorstep!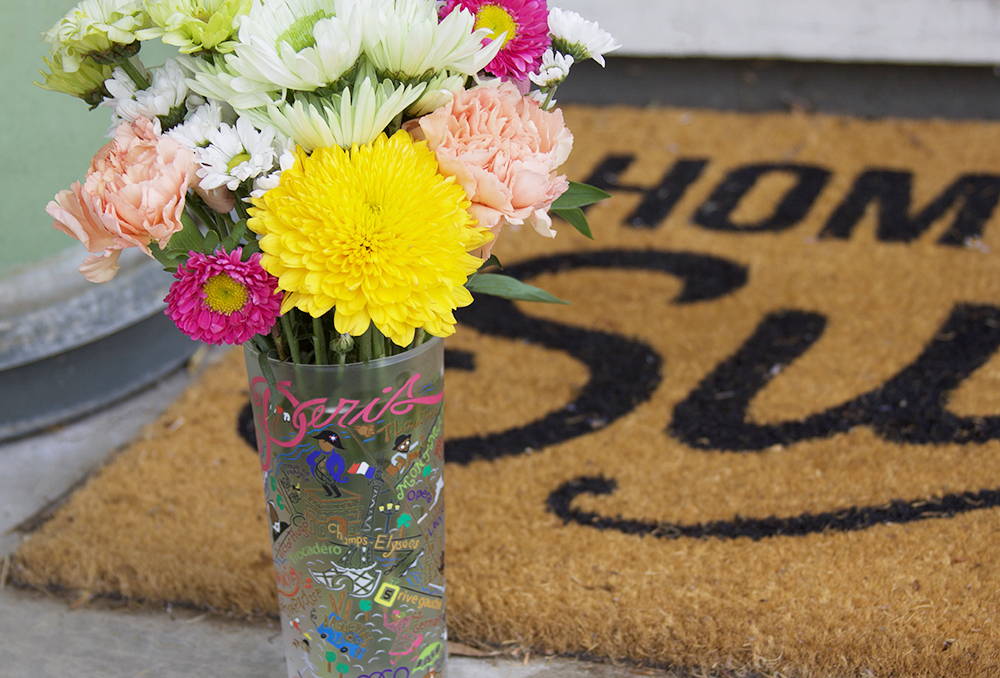 Don't Forget to Stop and Smell the Roses

It's times like these that force us to slow down and be grateful for the little things. Wishing everyone peace, health, and joy. Take care!