Try It Tuesday: Halloween Candy Glass Gift
We can't believe it's almost Halloween! And while this year may look a little different, it's so wonderful when we can find ways to connect while social distancing. Sending a sweet, thoughtful, and personal gift can do just the trick to let them know you're thinking of them!
Today, we're filling up a Germany glass with our favorite Halloween chocolates, wrapping it up, and tying it with a bow. The perfect little pick-me-up for friends and loved ones this fall - or any time really. The best part about this gift is that the recipient can enjoy a glass celebrating their hometown or favorite place after they've eaten up all the treats inside - making it an extra thoughtful and personalized gift. We hope you enjoy!
Halloween Candy Glass DIY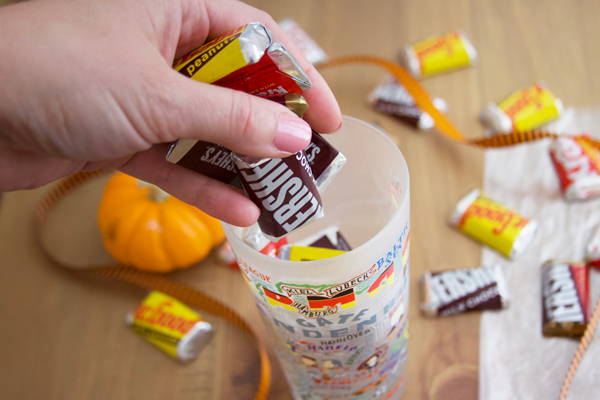 You'll Need:
1 small bag of small candies or other goodies you'd like to include
1 medium plastic gift bag
1 ribbon or string
1 catstudio glass your recipient will love!
Directions:
Fill your catstudio glass with candy or other goodies
Place glass inside gift bag and tie with ribbon or string
Give to a friend, neighbor, teacher, or family member who needs a smile this Halloween!