Congratulations LSU on the BIG win!
Love Purple, Live Gold!
Today we are celebrating the 2020 College Football National Champions, Louisiana State University! Geaux Tigers!
This design was HAND-DRAWN with collaborative input from a group of passionate alumni, fans, faculty, and locals. We have worked with each school's licensing department, president's office, athletics department, and alumni to capture and illustrate the essence of the college.
BONUS: Our LSU design is officially licensed, which means that a significant portion of each sale goes straight back to the school in the form of scholarships, recreational programs, and more!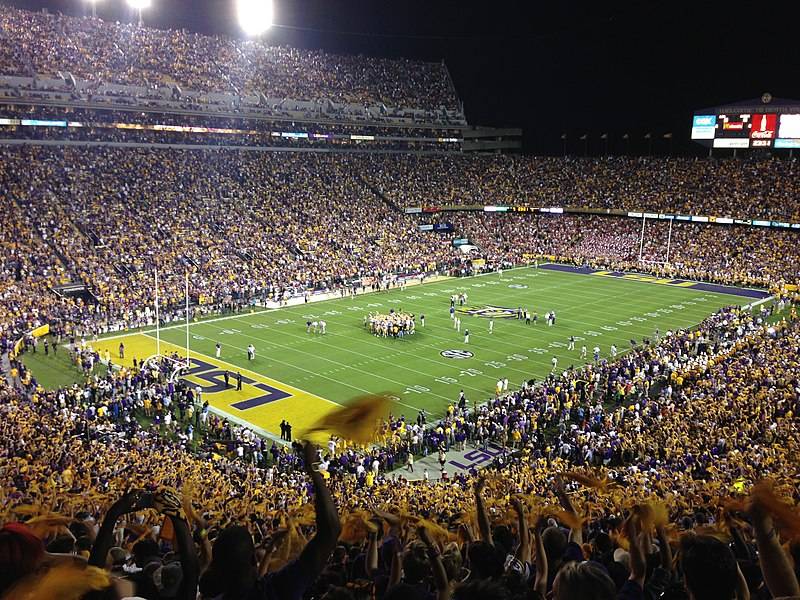 "LSU football game against Alabama on November 3, 2012 at Tiger Stadium" by ZeeteGetawaypaul27 is licensed under [CC BY-SA 4.0 (https://creativecommons.org/licenses/by-sa/4.0)]
Some highlights from our LSU artwork:
The Tiger Tradition LSU Ring
The Golden Band from Tigerland
Mike's House
The Deaf Dome
Memorial Tower
Tiger Stadium
The Golden Girls
The french House
The Daily Reveille
Greek Theatre
We hope the design sparks joy and school pride for you, whether you are a current student, alumni, or just a Tigers fan!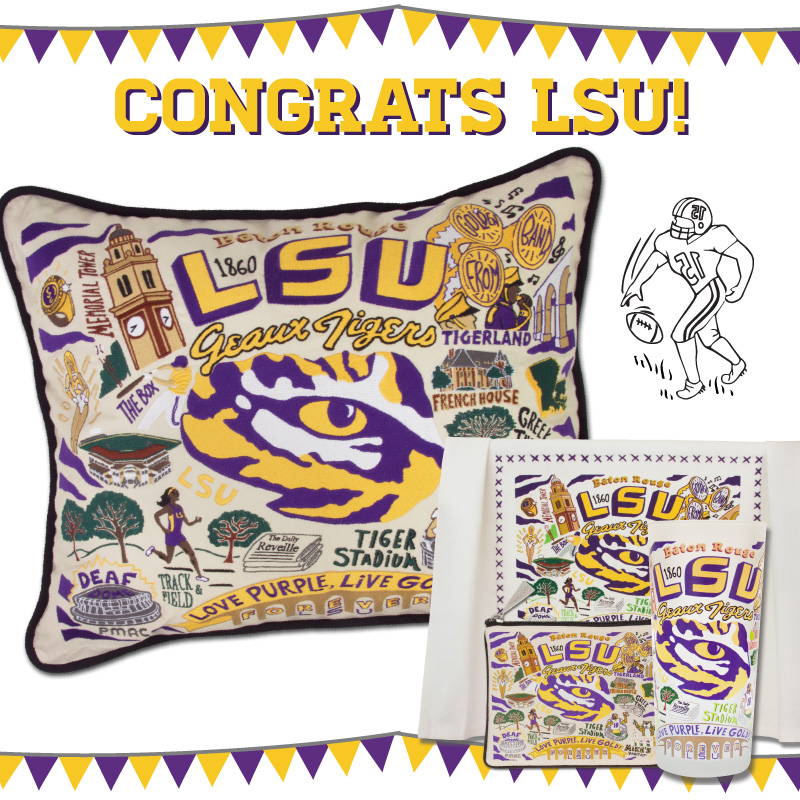 The perfect graduation gift, dorm room decor, or tailgate party accessory.
Shop the collection below!
---